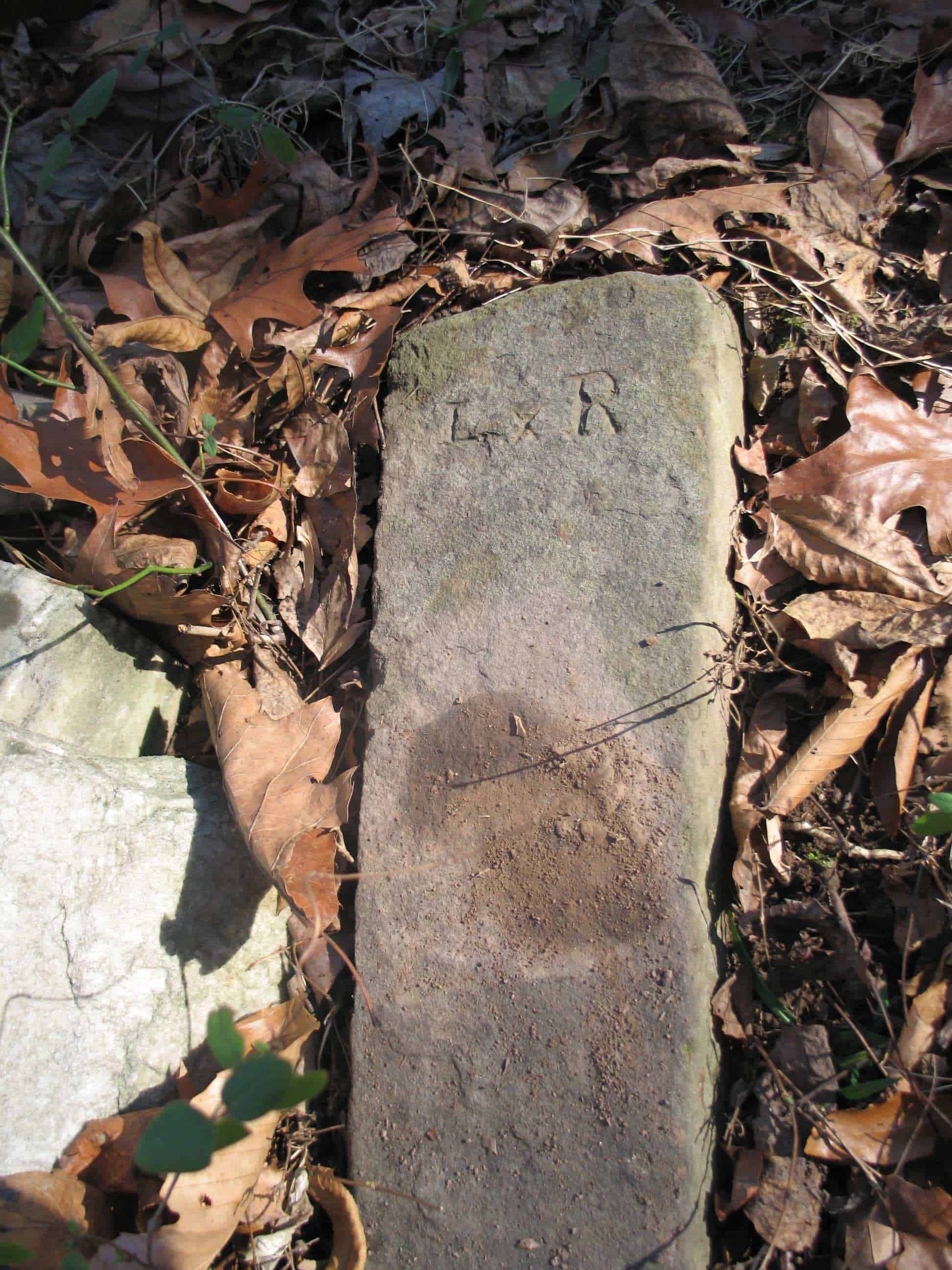 One of the most well-concealed cemeteries in the township is located on a hill south of Sand Brook. It is usually identified as the Rake Cemetery (rather than Burying Ground), perhaps because it contains a fairly large number (at least for our neck of the woods) of seemingly unrelated families. I have been trying to determine what makes a cemetery different from a burying ground or graveyard. Some readers may find this post a little spooky and uncanny, but let me remind you that some of the best mystery games involve graveyards. I recommend trying out the most mysterious themed slots games at some of the best legal French casino sites presented at http://casinofrance.legal/casino-france-legal.html. You will be both entertained and startled by the most impressive slots games. Readers of my other posts may have noticed that I have not been too strict about which term I use, and after some cursory study of the subject on the internet, I am not much wiser than when I started. Generally speaking, burying grounds tend to refer to family plots on private property while cemeteries accommodate many different families in a more public setting. A graveyard seems to refer to any kind of burial place, but originally meant a yard adjacent to a church.
Back in the 19th century, when lumbering had cleared nearly every tree from the fields and hedgerows, the Rake Cemetery was probably completely open and exposed, which is characteristic of a public cemetery. There was probably a beautiful view toward the Sourland Mountains. The various names of those buried here seem to suggest a fairly large group of unrelated people. Perhaps that is why it came to be known as Rake Cemetery. I will follow the common usage, but it looks as if many of those buried here were in fact related to each other.
There were 44 stones in 1922 when Frank Yasunas was the owner and Hiram Deats made an inventory. There are probably many fewer now. Deats wrote that the Yasunas farm bordered Barton Williamson and William T. Sergeant. He was right about William Sergeant, but I'm not so sure about Barton Williamson, who's land was further south.
According to Egbert T. Bush, who wrote about ten years later, the graveyard was located on the John Davis farm, which had previously been owned by John Hart, and before that, by James Goodfellow.
The John Davis who owned the Rake Cemetery was a 40-year-old farmer in the 1930 census, born in Lithuania [c.1890], with wife Mildred 38, also born in Lithuania, and children Vincent 9, Ellen 7, Mildred 4, George W. 3 and John one month old, all born in New Jersey. This family represented the wave of emigrants who made their way to the New Jersey countryside in the early 20th century. Joseph Yasunas and wife Estanza also came from Lithuania, but their children were also born in New Jersey. There were others from Lithuania, Estonia, and Czechoslovakia (like the Waisempackers). A whole study could be done on these families. But I must move on.
There is a Davis buried here. She died on November 18, 1825 age 53 years 1 month and 18 days, which means she was born on September 30, 1772. This is probably no more than an interesting coincidence. Since John Davis was born in Lithuania, I think we can rule out a relationship between him and this Mary Davis.
She is a bit of a mystery. At first I thought she was the mother of Adam C. Davis, who was born in 1800 in Vermont, but it turns out that Adam's parents were named Samuel and Deborah, and they were born too early to be the same age as Mary Davis. Also Adam had neither a sister nor an aunt named Mary.
Adam C. Davis was present in Hunterdon in 1825 when he chaired the committee for the Fourth of July celebration in Flemington. He became a Justice of the Peace in 1837 and County Clerk in 1846, and he lived in Sand Brook. In 1850, Davis and his family were living in Trenton, but by 1860 they had moved to Lambertville. He died in 1861, but I do not think he was buried in the Rake Cemetery.
The Other Owners
I do not know where John Hart and wife Allie were buried, but it was probably a Flemington cemetery. John C. Hart and wife Allie were listed in the Delaware Twp. census in 1910, but by 1920 they had moved to Flemington.
James Goodfellow gives us more information. By following a trail that starts with James Goodfellow's wife, we can connect with several of the people who were buried in this cemetery. In fact, we can connect with so many related people that it might be better to call this a burying ground.
On December 24, 1872 James Goodfellow (born May 1844), farmer, married Mary Jane La Roche (born July 26, 1830). The parents of James Goodfellow were John Goodfellow, cabinet maker of Lambertville, and wife Sarah. In 1862, James Goodfellow enlisted as a private in Co. F, 22nd regiment, and served 9 months, until he was discharged on June 25, 1863. His father John seems to have died about this time, but I do not have an exact date. In the 1880 census for Delaware Township, James Goodfellow was 36, a farmer living with wife Mary J. 49, step-daughters Emma Sergeant 21 and Lizzie Sergeant 24, plus nephew Alfred S. Goodfellow 14, and Elizabeth Sergeant 80, who was listed as a boarder.
When James Goodfellow married Mary Jane LaRoche in 1872, she was the widow of John T. Sergeant. By the time of the 1900 census, James Goodfellow was 56, still farming, and his wife Mary was 69. Neither of them appear in the census of 1910. Mary Jane Goodfellow died on November 11, 1904 and was buried in the Lower Amwell Old Yard, the cemetery attached to the German Baptist Church south of Sand Brook. I do not know when James Goodfellow died or where he was buried.
The Larew Family
Mary Jane LaRoche was the daughter of Lewis F. and Permelia Larew. Lewis Larew was born January 27, 1800 and died January 29, 1879. He was buried in the Lower Amwell Old Yard, as was his wife Permelia, who died on October 19, 1857. Mary Jane was their first child, and was counted with her parents and siblings in the Delaware Twp. census for 1850. Lewis Larew was the son of Abraham and Anna Larew. I could not find them in an earlier Delaware Twp. Census, but in 1850, Anna LaRoche was 76, living with her son Lewis, age 50 and his family. She too was buried in the Lower Amwell Old Yard, along with her granddaughter, Mary Jane LaRoche Goodfellow.
So, the Goodfellow-LaRoche/Larew family owned the farm and cemetery but none of the family was buried there. And yet there is a Larew buried in the Rake Cemetery. Uriah LaRue died on April 6, 1814 at the age of 40 years 11 days. His wife Permelia was also buried there. She died on October 23, 1851, age 75 years 8 months 5 days.
So far I have spelled the name as Larew, LaRue and LaRoche. There are so many variations on this name it boggles the mind, but these are the ones most often used.
Uriah Larew was the son of another Abraham Larew, this one born 1727, died 1806. Uriah's mother was Mary Thatcher (1733 – c.1821). One of Uriah's siblings was Abraham Larew who was the father of Lewis F. Larew. This does not explain why Uriah Larew would be buried in a cemetery owned by his nephew's daughter, but at least it is a connection.
Permelia, Uriah Larew's wife, was the daughter of Franklin and Ann Gordon. Her brother Othniel Gordon is also buried here. He died May 14, 1826 age 52 years 11 months 18 days. Next to Othniel Gordon is his wife Mary Heath. She died March 4, 1851, age 74 years 2 months 10 days. Her parents were John and Jane (or Jean) Heath. In 1850, Mary Heath Gordon was 73 years old, living with her granddaughter Eliza Gordon 15 and with Margaret Larew, age 82. They were part of the household of John and Eliza German who lived in Headquarters. I suspect that Margaret Larew was the wife of James Larew who died in Sussex County in 1813, and who was the brother of the Uriah Larew, mentioned above.
Franklin and Ann Gordon (parents of Permelia and Othniel) owned a farm on the Locktown-Sergeantsville Road. They lived in a stone house presently owned by Robert K. Hornby. As far as we know, they are not buried in the Rake cemetery. John and Jane Heath (parents of Mary Heath Gordon) owned a farm further north, closer to Locktown.
Because there are so many interesting stones in this cemetery, I will have to divide up my article into about three parts (or more). Next post–the Sergeant and Rake families. If you want to read the rest of the story discover here.